About Us
Consultancy
Application Forms
Download:
PLEASE JOIN THE CAMPAIGN TO HELP IMPROVE THE STANDARDS OF ALL TOILETS ACROSS IRELAND FOR BOTH OUR RESIDENTS AND OUR VISITORS.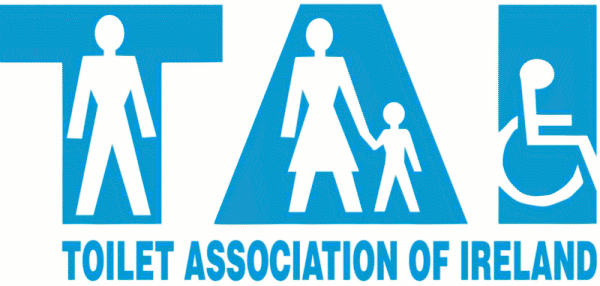 Toilet Association of Ireland - Consultation Services
Each year we visit many hundreds of public toilets throughout Ireland and the UK, provided by both local authorities and other operators. Over the years we have built up a unique fund of practical experience, covering every aspect of toilet provision and operation - and most importantly this knowledge is centred on the views and requirements of the user.

With the introduction last year of a star grading system for the Awards, our vision is that every 'away from home' toilet, certainly every Local Authority public toilet, will receive an annual independent assessment and appropriate rating.

In the meantime, TAI is ready and able to visit any type of provider - Local Authority as well as health, education and hospitality establishments, to discuss current standards of provision, future strategy and issues relevant to design, layout, product and service needs, security and maintenance - as well as marketing or revenue generating opportunities.

The range of consultation services for providers of public or 'away from home' toilet include:
A review of toilets provided and a follow up report on each toilet visited with recommendations for improvement.
Discussions with relevant management on toilet related issues.
Assistance with new toilet design and equipment specification.
Assistance with identification of appropriate cleaning materials and methods.
Assistance with issues relating to security, social misuse and special needs users.
Presentation of TAI Best Value proposals relating to public toilets.
Attendance at Local Authority Best Value review group meetings.
We recommend the following course of action for our Consultation Service:
An initial meeting to establish areas of investigation and agree tasks, timescales and costs.
Carry out tasks with on going discussions as necessary.
Prepare detailed report giving recommended actions with optional follow up meeting to discuss results.
Charges
Introductory Meeting:

(½ Day) Initial meeting and subsequent preparation of action plan and costings.

TAI & BTA Members - £345 per day

Non-Members - £375 per day

Day Rates:

TAI & BTA Members - £575 per day

Non-members - £625 per day

Expenses:

Mileage at 35p per mile
Additional costs incurred, i.e. accommodation, Subsistence and Supplies

VAT will be charged at the appropriate rate.
News
Flushing Out
Ireland's Top Loos
Nominations and entries are now being received for the 2007 Loo of the Year Awards — the annual competition to find the best places 'to go' in the UK & Ireland.
The competition is celebrating it's 20th Anniversary this year.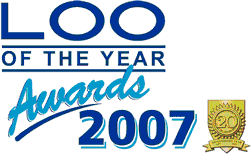 RING THE OFFICE NOW FOR A LOY APPLICATION FORM


Director's Review

We are set to raise the profile of "away from home" toilets a little further and, along with the annual Loo of the Year Awards, make progress towards encouraging higher standards of provision throughout Ireland.
CONTACT

RAYMOND MARTIN - Chief Executive

Mail Address:
Phone/Fax:
Email:

The Toilet Association of Ireland,

Enterprise House,
2-4 Balloo Ave,
Bangor,
Co.Down,
N.Ireland,

BT19 7QT.

Phone:
+44 (0)28 9147 7397
Fax:
+44 (0)28 9147 7397
Mobile:
+44 (0) 7799 881763

info@toiletsinireland.net